Community & Content Manager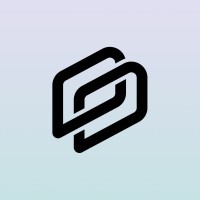 Bundlr Network
Job Functions:
Marketing & Communications
Employment Types:
Full-time
Compensation:
USD per year
About Bundlr
Bundlr provides a scalable, fast and multi-chain solution for managing data on web3. We are a high-growth project that allows everyone to have an equal opportunity to innovate on new ideas that will shape the future of web3 data with a permanent impact. Learn more about Bundlr's growth here.
About You
Bundlr is seeking a driven, creative community and content manager with strong storytelling skills. You will be working directly with the leadership team, focused on designing and executing social media, content and community engagement, both reactive and proactive. Our ideal candidate will plan and create a regular programme of multimedia content across all platforms, driving growth and engagement for our target audiences.
You're interested in the web3 infrastructure community and have ideas on how data can become an important narrative in the space. You are an active participant on crypto twitter and on the forefront of emerging social trends.
The ideal candidate thrives in fast-paced environments and enjoys keeping up to date with the trending topics in web3 and our competitors. You have experience managing developer communities and writing technical thought leadership content. You should be energetic, charismatic and have a creative flair to content.
What You'll Do
Develop and manage social media content across all the platforms
Develop community strategy, engagement and growth plan
Help create the community narrative and tone
Organize community events, including contests, community calls and online activities
Create and update user guides, FAQs, instructional content for our target audiences
Working closely with product, design and leadership teams to ensure alignment and focus on community
Act as the voice of the community to help prioritize the product roadmap
Manage support requests
Understand product mechanisms and be able to answer questions, speak with users and support integration partners
Project manage campaigns for content, PR, ads, creative and social media
Build and exemplify the newly articulated Bundlr brand to the market through clear and user-friendly marketing messaging across all channels
Drive community engagement by identifying trends, opportunities, and gaps through measurement, monitoring and comprehensive reporting on metrics
Evangelize Bundlr by project managing speaking sessions, social media engagements, videos, events and interactions in our community
Ideally what you'll have
2+ years of content or community management experience in crypto, SaaS, Fintech, or high growth startups ideally related to data management or analytics
A collaborative, agile creative streak
Strong written communication skills and ability to synthesize complex information into clear and concise presentations and plans
Experience designing and running media campaigns (pitching journalists, influencers, bloggers, and conferences) with and without PR agencies
Experience leveraging and building community to achieve marketing and growth objectives
Expertise in content marketing, SEO, social media marketing, influencer marketing, email marketing, and paid media
Comfort with ambiguity and the ability to pivot quickly in a fast moving early stage environment
An understanding of Discord, and other social media platforms like Twitter, Reddit, Telegram, and TikTok
Proven track record of building a content strategy and community around a brand
Must have - a (healthy) crypto twitter habit. Nice to have - a following on crypto twitter
Willingness to travel up to 20% of the time
Nice to have - located in Portugal or willing to relocate
Working hours UTC +/- 2